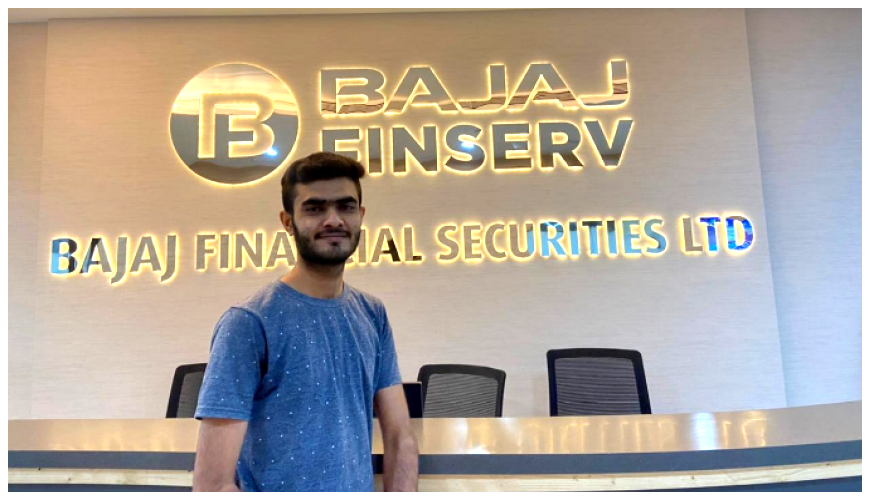 Name of Student:
Akshay Hanumant Kharat

Designation:
Sales Executive

Name of Company:
Bajaj Finance

Salary
: 18,000/- per month*

Location:
Pune
"I left my home town with hardly some money and shifted to Pune. I was desperately looking for a decent job to earn money and support my family to meet out daily expenses
"
– Akshay Kharat
Akshay belongs to lower middle class farmer family living at Ambad. He completed his higher secondary from his native village and migrated to Pune few months back for livelihood and future career prospective. On the day of travelling to Pune, all his money got pickpocketed and somehow he managed to reach Pune. One of his friends helped him offering his rented accommodation. He started looking for consultancies and placement agencies to find work with bare minimum salary however he could not get the desired job.
He met with one of his friend's friend who had attended Saksham training earlier and he recommended him to enrol for the program. Akshay visited Akurdi centre and got enrolled in retail domain. Post his training completion, he attended several rounds of interview with Bajaj Finance and finally got selected for the position of sales executive in Pune. He is very delighted to find an opportunity with a BIG brand like Bajaj finance and he is putting his best in his job. He is also very thankful to Saksham and whole project team for their support during his tough times. He is now able to send money to his parents at village.
*Joined with the mentioned salary in October 2021