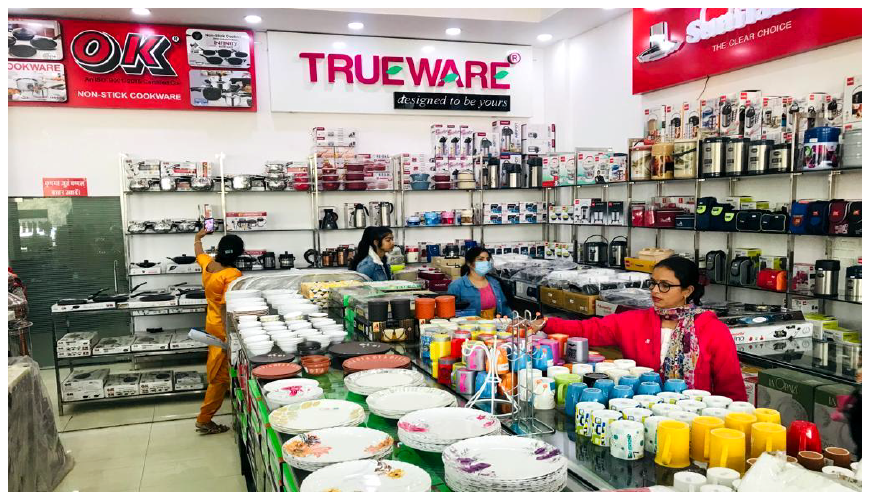 Name of Student:
Ms. Anita Kumawat
Designation:
Sales Representative
Name of Company:
City Mart, Jhotwada
Salary
: 9,500/- per month*
Location:
Jaipur
"Joining Saksham centre was one of the most important decisions of my career which have provided me a launch pad to start living my dreams and fulfill the financial need of family.
"
– Anita Kumawat
Anita, lives in a rented Tin shade in an urban slum of Jaipur with her parents and two brothers. Her father, a marginal farmer is dependent on agricultural produce for income. After completing her graduation, she wanted to opt for preparation of competitive examinations for a government job but could not do so due to the poor financial state of the family. She meet with Plan India's community mobilizers in a door to door awareness campaign.
Saksham team approached her twice to visit the centre and counselled her to understand her needs. She was determined to pursue competitive classes but was unable to pay fees. Post counselling she was excited to join the program so that she could earn and save some money to follow her aspirations. She showed excellent dedication during her training in the retail domain throughout her course. Now, Anita is successfully placed with City Mart, a renowned retail chain. She is happy that now she can help her parents financially and save her own future dreams.
*Joined with the mentioned salary in October 2021