Girls Get Equal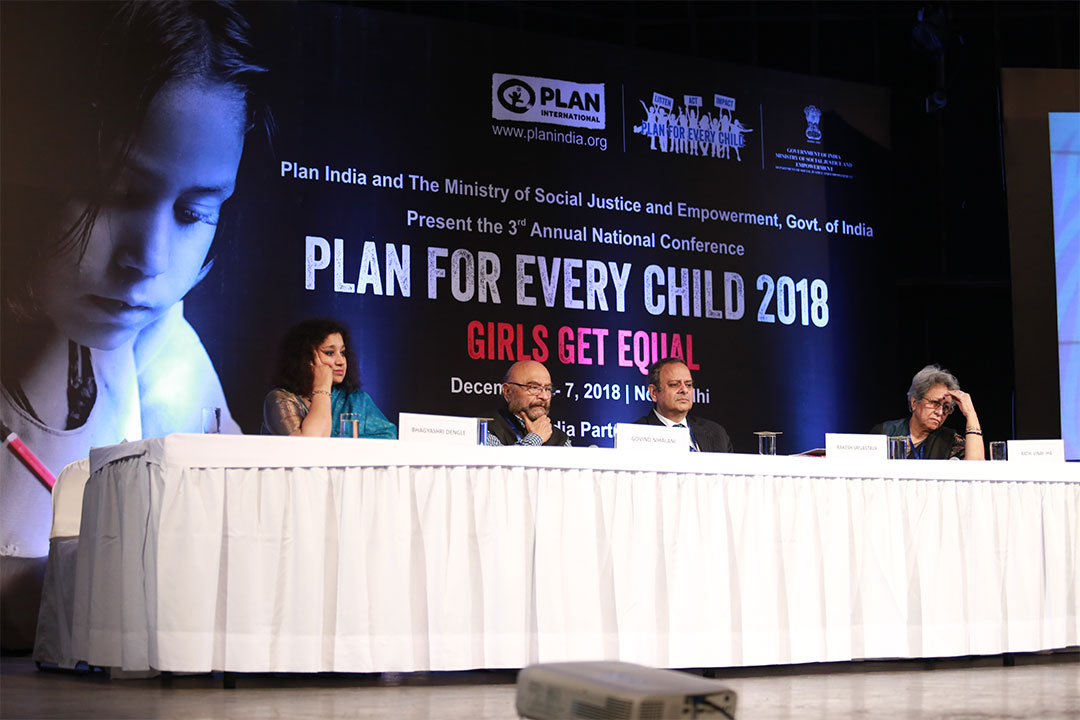 The third edition of the 'Plan For Every Child (P4EC)-Girls Get Equal' National Conference was held from December 5-7, 2018 at India Habitat Centre in New Delhi. The three-day long meaningful discussions aimed at formalising clear action points to strengthen child protection mechanisms in India, especially for girls and young women, in order to ensure their wellbeing and right to a dignified life. Organised by Plan India, in partnership with the Ministry of Social Justice and Empowerment, Plan For Every Child National Conference brought together people from diverse backgrounds like jurists, government officials, media, civil society organisation, experts and child rights practitioners from national and international sphere. The inaugural session was attended by Mr. Rakesh Srivastava, Secretary, Ministry of Women and Child Development; Ms. Upma Srivastava, Additional Secretary, Ministry of Social Justice and Empowerment among others. Hon'ble Mr. Justice Madan B. Lokur of the Supreme Court of India was also present at the conference to deliver the keynote address on prevention, justice and accountability for children.
The 2018 P4EC National Conference focused on improving the system's approach in the country to strengthen child protection. More than 80 eminent speakers from diverse background deliberated on systems strengthening for child protection as a critical factor in the governance of any country. The key partners focussed on systems to create strong safety nets for girls and young women with a vision to enable children, especially girls to learn, lead, decide and thrive." The three-day conference facilitated multiple sessions, presentations and discussions on various aspects of child protection including the need for research and evidence building; role of media, communities, grassroots institutions, executive, legislature in putting the last girl first; integrated approaches and the role of technology in achieving gender justice. One of the key highlights of the conference was the special session called 'Make our World Safe – Who is Accountable?' on children's experiences and perceptions of safety at home, school and community. The voices were gathered through participatory consultation with children between 5-10 years across four states of Plan India programme areas.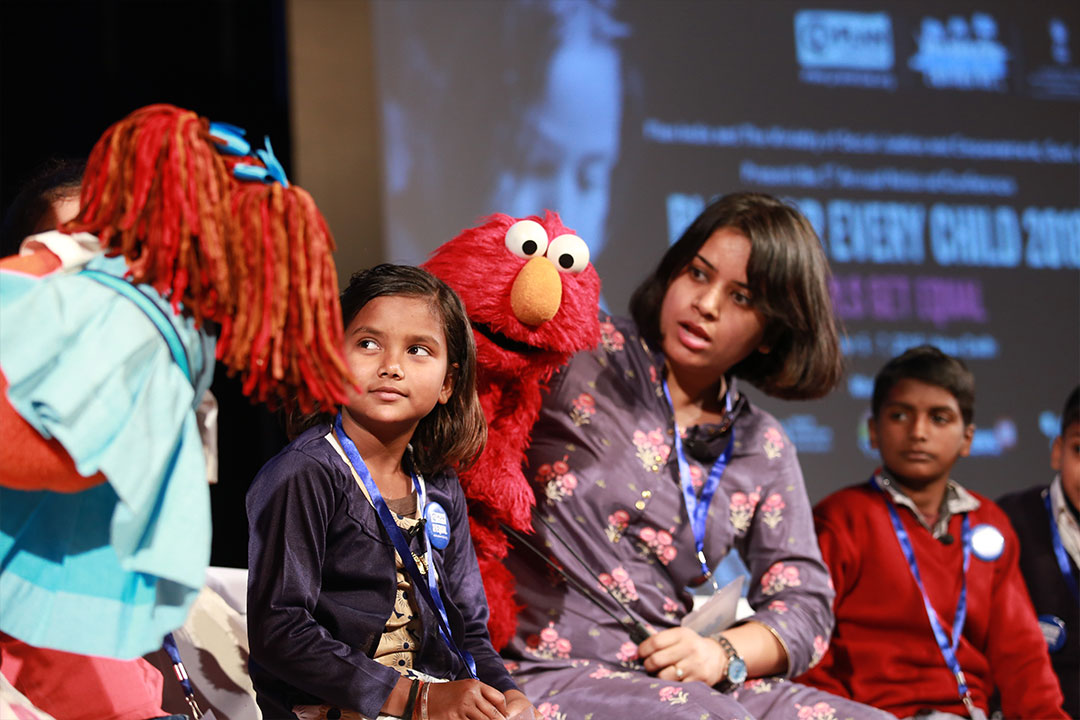 Plan For Every Child 2018 National Conference
The session sought to capture voices of children towards their development and protection, particularly girls as their voices and concerns are mostly unheard with an assumption of incapability. The Plan for Every Child National Conference in 2016 and 2017 acted as a forum to exchange ideas and foster dialogue on issues related to children in difficult circumstances. The 2018 National Conference brought rich and varied perspectives on exploring approaches for system strengthening and policy change, specifically for child protection; Making institutions more gender responsive to accommodate the unique needs of children, especially girls. Acknowledging and addressing specific vulnerabilities so that no child is left behind; Reflection on prevention, Justice and accountability and response in light of policy, practice and role of duty bearers, particularly the Judiciary, Juvenile Justice Homes and Law Enforcement agencies. Discoursing the many ways in which they can empower children to learn, lead, decide and thrive. Plan India also partnered with credible media houses such as CNN, CNBC TV18, The Quint and Dainik Bhaskar, who reported and promoted National Conference in their respective forums.