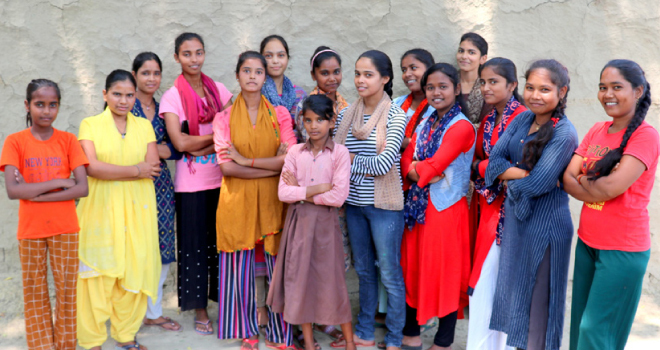 Millions of girls in India are denied the opportunity to learn, grow and thrive simply because they are girls from vulnerable communities.
But YOUR support can make a difference.
Help girls from the most marginalized communities flourish in every aspect of life and enjoy a childhood by supporting the "Because I Am A Girl" initiative.
The Because I Am A Girl initiative, focuses on advancing equal opportunities for girls in aspects of
education
health
livelihood
safety and protection from violence
Your donation goes a long way in supporting girls in the critical areas mentioned so that they can realize their full potential.
Our gender-transformative approach in all projects offers a meaningful impact for boys, too. Gender norms and negative stereotypes are harmful to boys and men, as well. So, while we keep girls at the center of all the work, we take the boys and men to ensure lasting impact.
Together, let's work towards a more just and equal world.
All donations to Plan India are eligible for 50% tax exemption u/s 80G(5) of the Income Tax Act, 1961.
The Impact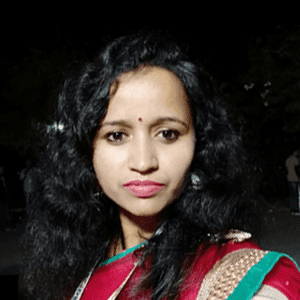 Ms Pramila Jalindar Ghojage was deprived of equal opportunity in every step of her career.
Plan India and CASP have played a vital role in helping her achieve her goals.
She became the first MBA holder in her village and is now a role model to others.
She works as a quality analyst in P2P at Sopra Steria Ltd and has also conducted workshops for children of Plan India.

Our #BecauseIAmAGirl program has helped Ms Pramila and many more.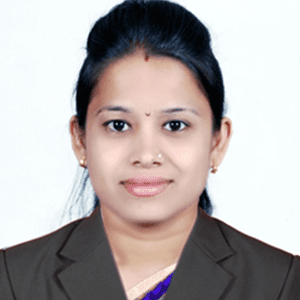 Ms Tara Balu Ghule, an extremely versatile professional hails from a humble background and has faced a lot of unnecessary turmoils and gender discrimination.
With the help of our "Because I am a Girl" initiative, she started with part-time jobs, counsellor programs and is now a Data administrator in the training and placement department in Nutan Maharashtra Institute of technology, Talegaon Dhabhade.

Our program has helped Ms Tara and many more.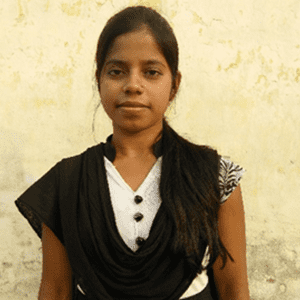 Ms Gita Kumari hails from a vulnerable and economically humble family, in the small village of Muzaffarpur.
She had been ill-treated and discriminated against since a very young age and to a point where she found herself helpless. br/> With the help of our "Because I am a Girl" campaign, she learned the techniques of Martial Arts and is now a Block-Level Master Trainer of Martial Art, Karate. br/> She also engages with our various communities and has trained over 150 children in several schools.

Our program has helped Ms Gita Kumar and many more.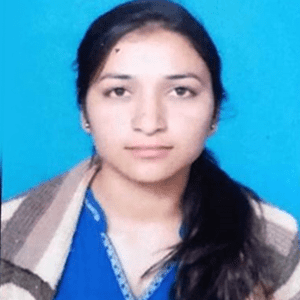 Ms Manisha Semwal is one of those who have grown with Plan India.
Ever since the age of 3, Plan India has been engaging with her and looking after her professional and personal needs.
Taking a brave stance against her parents' demand of early marriage, Ms Manisha pursued higher education, helped her community and other communities associated with Plan India and is now a Constable in Uttarakhand Police.

Our 'Because I am a Girl' program has helped her and many more.


750520
We have successfully transformed the lives of 7,50,520 sponsored children

2 million
With the aim to advance children's rights, over 2 million children (within which 1 million were girls and young women) were provided with the necessary help

10 million
By the year 2023, we will have successfully impacted the lives of over 10 million girls and young women
How do we work?
Plan India has always worked towards causes that will not only help the world become a better place but also help inspire the victims to reach a stage where they can contribute towards global growth. Our organized planning and thorough research have helped us work efficiently and achieve a fast-response rate.
Our areas of focus are:
The fight against the social evil of child marriage
Ensuring and facilitating necessary help to girls in crisis
Providing employment and work opportunities to the youth
Fighting against child abuse and violence
Providing financial and moral aid to children and communities
Facilitating protection against natural disasters
Compensating the victims of the social discrimination
Encouraging education and equality
Spreading awareness and training the youth to become responsible citizens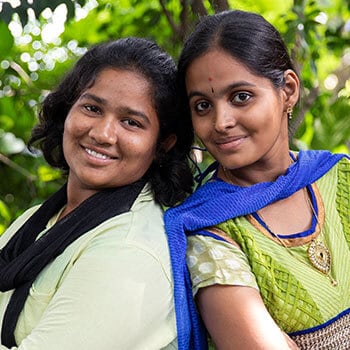 Frequently asked questions
How does Plan make a difference?
Plan's active support for child development over a long period of time aims to improve the healthy development of children from before birth, through safe delivery, preschool care and development, primary and secondary education, to an adulthood in which they can be valuable and productive members of their community.
Plan works to overcome the barriers that prevent children from breaking out of the poverty cycle. Its advocacy initiatives are aligned to child rights as laid down by the United Nations Convention on the Rights of the Child.
By involving children and seeking their views at every stage of program design, implementation and evaluation, Plan ensures that children play an active role in their own growth.
What will Plan do with my Donation?
Plan runs various programs to work with children in difficult circumstances. These programs essentially focus on education, health care, nutrition and protection. Donations received goes towards ensuring that these programs deliver lasting impact in the lives of children, especially girls. In just the last year…
# 885206 children in the age group of 0-6 yrs, have been reached through early childhood development programs
# 817621, children and young people have been reached through gender transformative child protection programs
# 752244 children have accessed quality education
# 697371 girls and young women have been reached through our programs on sexual reproductive health.
# 36,652 young people were trained in opportunities that provide employment
# 1,492,350 people were impacted through our humanitarian response.
How do I ensure that my donation for the NGO is utilized properly?
Plan India is well-acknowledged as credible, accountable and transparent organization. It meets all the statutory compliances set forth by the Government of India. Our donor funded projects undergo rigorous third party evaluations and have always been commended on the quality of work and efficiency of processes. To assure complete transparency, our donors/stakeholders are free to check our accounts and/or visit programs. Accounts and programs are audited regularly and strict guidelines on finances are maintained as per Plan International global standards at all times.
How much of my money goes towards Plan's development projects?
As a not-for-profit organization that is supported by public funds, Plan India deploys over 80% of the money raised towards program objectives and not more than 20% is earmarked towards administration, marketing and communication. These are well within global and national norms.
Does Plan India get funds from any other source than individuals?
In India we have been working on getting funds from corporates and also various funding institutions.
How does Plan identify the programs and areas to work in?
Projects are supported based on Plan's identified areas of work and priority needs that align with Plan's vision and mission through thorough need assessment studies.
The projects are identified based on their innovativeness and capacity to change children's lives through involvement of the community members as well as the children themselves.
Is my donation tax-exempt?
Yes, all contributions to Plan India are eligible for 50% tax exemption under Section 80(G) of the Income Tax Act.
Please Note: All receipts will be sent to the donors by email within 36 days of making the donation. For any enquiries/support, kindly mail us at donor.service@planindia.org or call us at +91-9717999758.