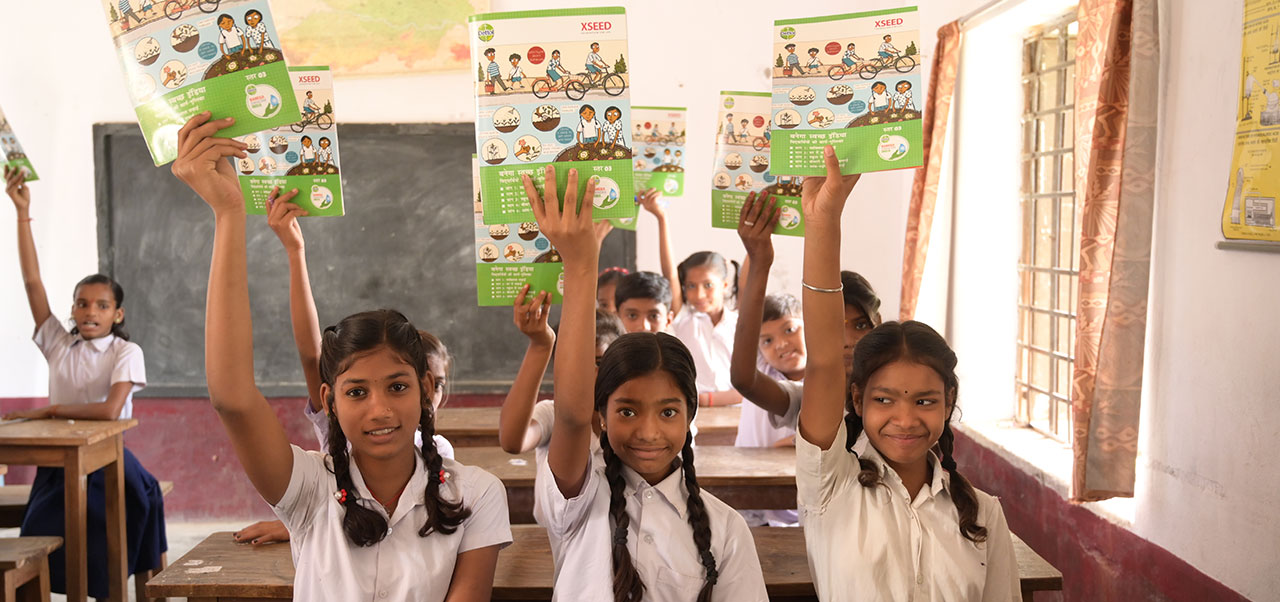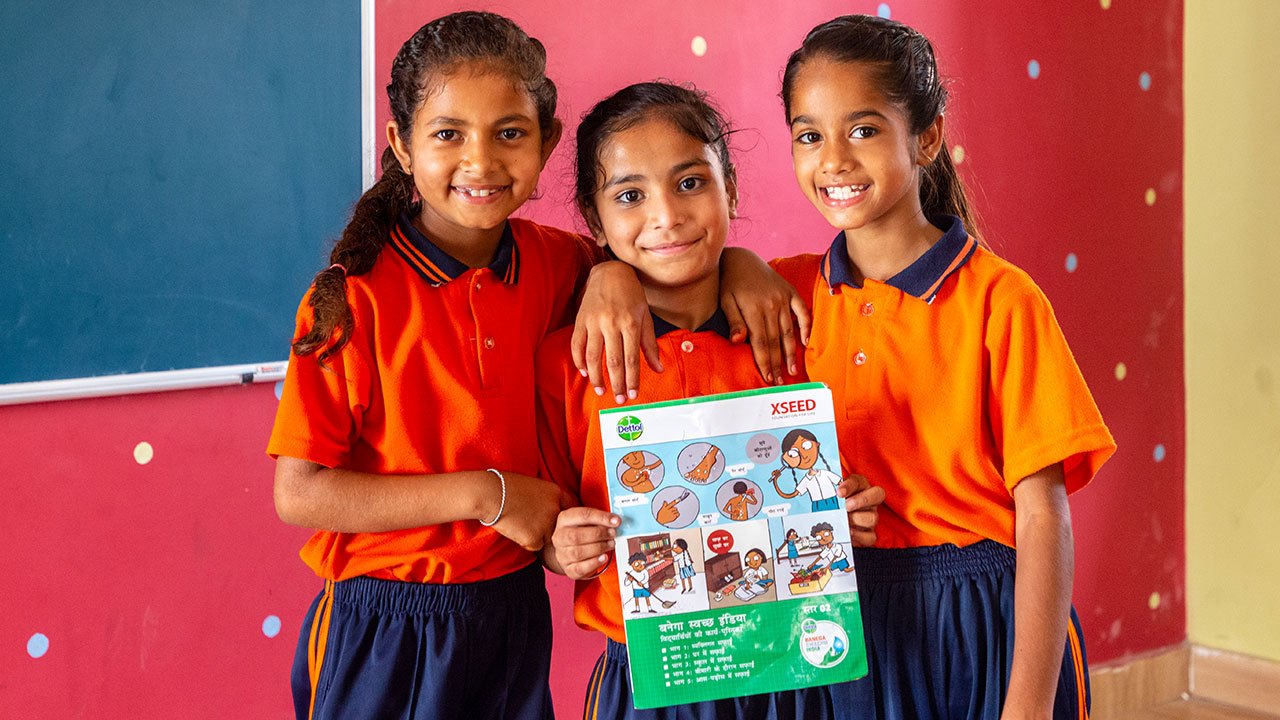 Dettol Hygiene Education Project implemented in 11 districts of Uttar Pradesh, Bihar and Uttarakhand with an aim to inculcate hygiene culture in children and make them change agents. The project inculcates concepts around the importance of hygiene from a very young age in children and is structured to enable enthusiastic participation and engagement, supported by teachers and stakeholders.
The project focuses on the development of children as change agents by helping them develop safe hygiene practices for a healthy and sustainable future.
It is designed to reach the target audience through various training practices and product distributions which bring together the community with healthy hygiene habits along with the identification of new partnerships to improve reach through offline and online channels.
The project adopts a uniquely comprehensive approach to bring best practices of hygiene and sanitation among children by sensitising them on personal hygiene, hygiene at home, school, neighbourhood and during illness. The project is being implemented with the support of Reckitt.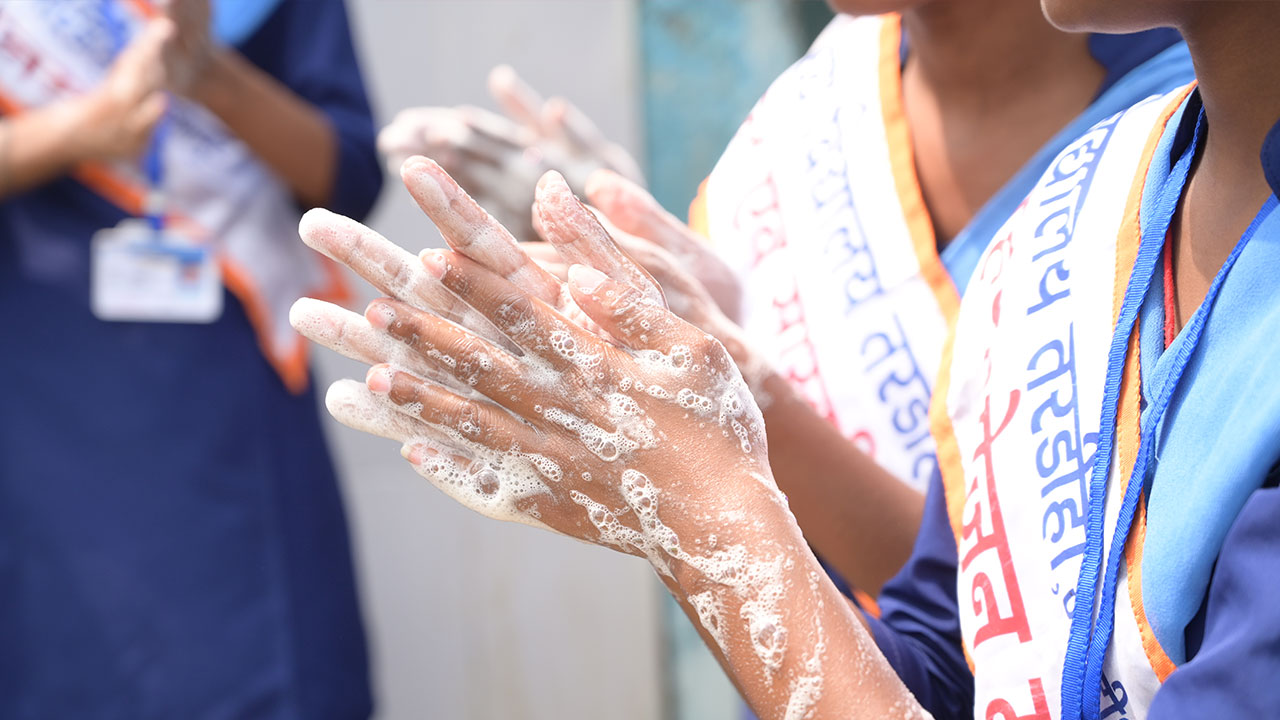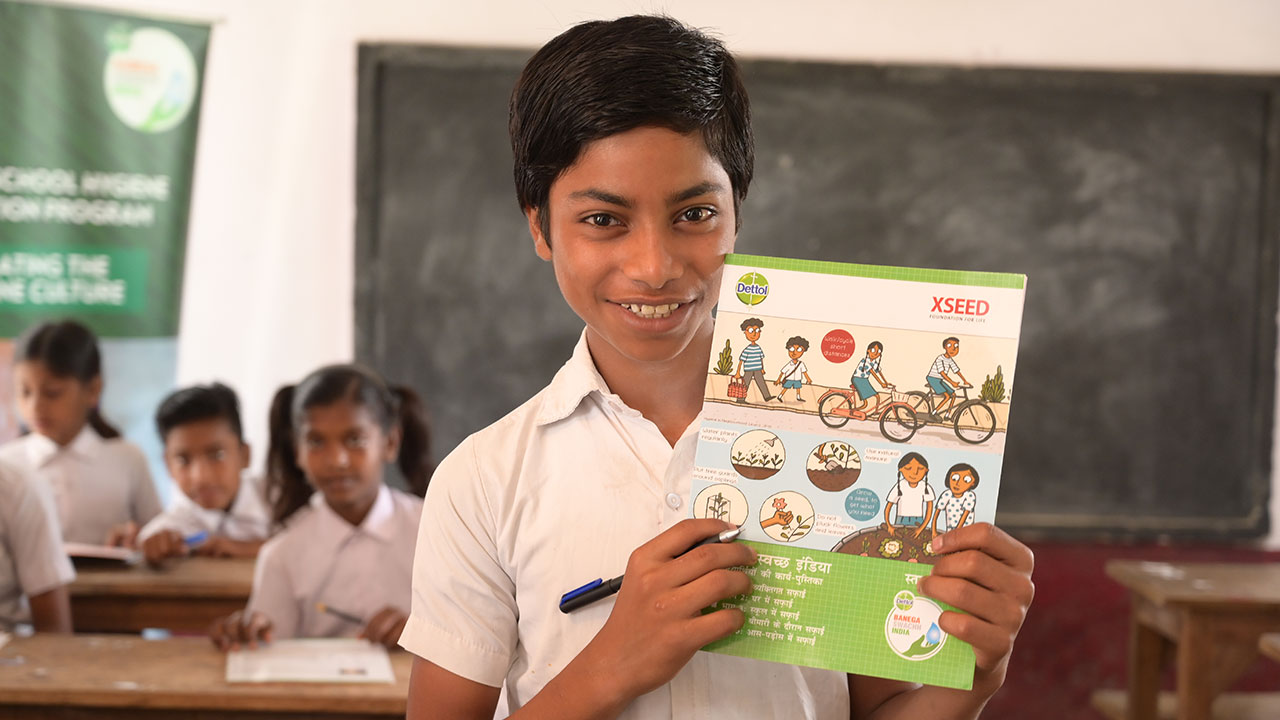 Key Achievements
11,583 Teachers trained on hygiene curriculum during onsite at school.
2,40,529 Students identified as change agents
1,346 Schools reached through the project activities
1,235 Child cabinet formed to maintain hygiene and sanitation
345 Schools qualified for Swachh Vidhyalaya Puraskar
65 Schools developed as model schools with hygiene corners that display messages on hygiene practices
230 Teachers honoured for supporting school hygiene education program
Testimonial
"Hygiene and sanitation are foundations of progress. Good health and good hygiene practices at linked together. With this excellent initiative, we could see a difference in the behaviour of children and community towards hygiene in Uttarakhand."
Pushkar Singh Dhami, Chief Minister, Uttarakhand
Explore Other Projects