28th October 2022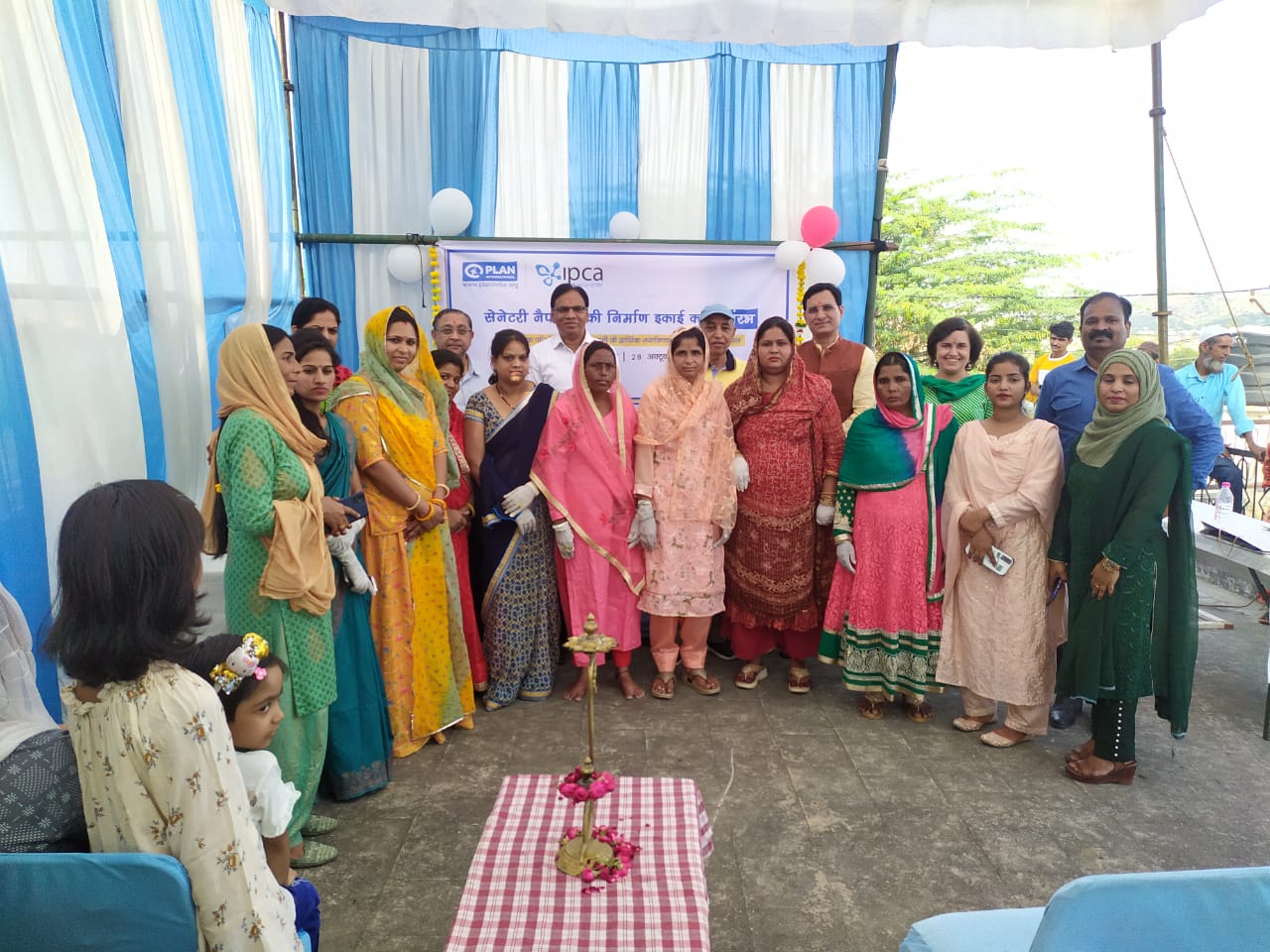 Ajmer, 28th October 2022: For young girls and women from economically disadvantaged backgrounds, finding employment remains a distant dream. 'Shakti' is Plan India's initiative to bridge this gap by providing vocational skill training for income generation to young women to help them become economically empowered.
The initiative was launched today with the unveiling of the manufacturing unit for sanitary napkins in the presence of Shri Premchand Godha, Chairman & Managing Director of IPCA Laboratories Ltd, senior officials of Plan India, well-known senior Chartered Accountant, Mr. Gopal Choudhary from Mumbai as well as distinguished guests from the local community and women from low-income groups. The manufacturing unit will be managed by an SHG from the Khanpura Women Group of Ajmer.
The 'Shakti' project will be implemented in Mumbai Slums, Ajmer, and Indore City. In Mumbai Slums, to provide income-generation opportunities for women, Plan India will provide sewing machines to these women and teach them tailoring and embroidery skills. Plan India will also establish low-cost sanitary napkin manufacturing enterprises in Indore and Ajmer. In addition to improving menstrual hygiene, the sanitary napkin units will help young girls manage their menstruation with dignity by increasing their access to low-cost sanitary napkins.
Within the next six months, Plan India will develop the skills of 300 women from the most vulnerable and excluded families in Tailoring and Embroidery to enable them to earn a living and become self-employed in 8 slums in Mumbai. Four sanitary napkin units will be established in Ajmer and Indore (two units each) as part of Plan India's women empowerment interventions. Over 5,000 girls and women will be educated on issues of menstrual hygiene and management, increasing the use of 300,000 low-cost hygienic sanitary pads. In this way, Plan India will raise awareness of its commitment to achieving menstrual equity for 5 million women and girls by 2025.
Shri Premchand Godha, Chairman & Managing Director of IPCA Laboratories Ltd, said "Over the years, I have worked to build community capacities that can help make people self-reliant and change their surroundings and lives for the better. The initiative will not only help women from disadvantaged backgrounds become entrepreneurs, but it will also inspire young girls and women to think beyond housework and generate income. By involving women from the community, we will be able to address matters of menstrual hygiene management and ensure their safety and health".
Mohammed Asif, Executive Director, Plan India, said, "It's a proud moment for all of us at Plan India today as we see our dream come true for enabling young women from marginalized communities to become economically empowered. Through various initiatives, we have been working to encourage young people, especially women, to pursue decent work opportunities, whether they are employed or self-employed. The 'Shakti' project will not only improve women's skills but would also be a catalyst for addressing issues dealing with menstrual hygiene and uncovering myths and misconceptions. Additionally, it will assist in increasing the use of safe, hygienic, and sanitary pads by young girls and women so that they can participate in sustainable, environmentally and socially friendly menstruation hygiene management practices."