Sakhsam gives young people the independence to explore their potential.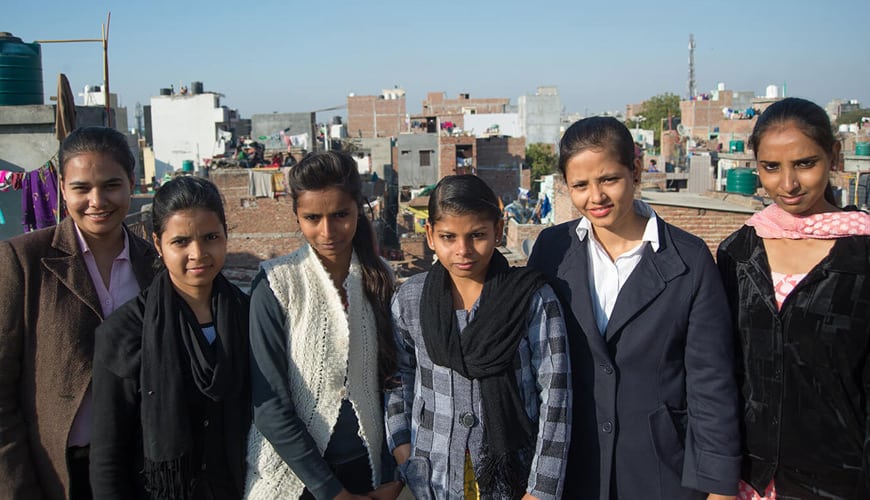 Saksham is an initiative to support disadvantaged youth, especially young women in India, to enable them to realise their dreams by equipping them with essential life and market oriented vocational skills. This not only helps them to access decent employment but also makes them representatives of a gender just society and gives them the independence to be themselves. Plan India aspires to give all young women the skills to get a job and become self-employed, by providing market-oriented business, vocational and life skills training. The project provides youths living in marginalised communities an opportunity to escape poverty through training and employment by giving them the skills to get a job, self-employed and economically secure.
The project focuses to provide self-employment/entrepreneurship promotion in rural context. This refers to all processes and trainings undertaken under Saksham to provide youth access to Vocational Training for Entrepreneurship Promotion (VTEP) also interchangeably referred to as self-employment opportunities
As well as promoting job-oriented, vocational and entrepreneurship training, the project helps to teach parents, communities and employers about gender equality, equal opportunities and economic empowerment for girls as gender equality is embedded in all the courses. This environment is designed to encourage young girls to take up training and employment opportunities to build a trained female workforce. Local businesses have engaged with the project to promote women-friendly work environments.
To support Plan India and its work with young people, you can donate here
Explore Other Projects